Background
One of the most recognized global furniture brands approached Weezmo wanting to drive their repeat customer visits, knowing that repeat customers spend more.
The Challenge – Increasing In-Store Retention
The furniture giant did not have a loyalty program in place, nor were they planning on adding one, but they still needed data regarding their in-store visits (repeat customers, buying habits, and predicted behaviors.)
Their secondary challenge was allocating budgets to their digital campaigns while not being able to measure their impact on in-store revenue.
The Solution – Making Data-Based Decisions to Increase Repeat Visits
The minute they got started with Weezmo, the furniture brand started gaining insights on their existing retention rate and the impact their digital campaigns had on in-store revenue.
Using these data, the company worked towards improving their retention rates. They used Weezmo's Audience Builder tool to target existing customers and engage with them, encouraging them to purchase again.
Using dynamic audiences, the retailer was able to target people who bought bedroom furniture with 'Pillows and Sheets' ads. By using  Weezmo's audience creation, the giant gained more than 30% repeat customers who returned to the store two or more times within a period of 6 months.
They also used lookalilke capabilities to expand and reach new audiences.
And, with Weezmo's Offline Measurement tool, they optimized their online campaigns and started spending on ads that made the biggest impact on in-store revenue.
The Results
30% Repeat Customers who Returned to the Store 2+ Times within 6 Months
23% Bigger Basket Size for Repeat Customers
2578% ROAS
17% Monthly Growth in Newsletter Sign-Up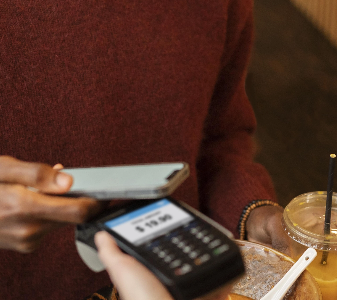 Turning Customers into Enthusiasts
For retail brands of any size, Weezmo's benefits are multidimensional: from engaging customers with digital receipts and connecting online and offline customer journeys. For the furniture brand, the impact was far-reaching: they achieved significant open rates, double-digit repeat customers, and more.
This path not only increased the rate of customer return, but converted customers into real enthusiasts. As a result, the average basket of repeat customers grew even bigger than that of one-time customers. On average, repeat customers spend 23% more per visit.
The furniture retailer's team is composed of digital marketing pros. The data Weezmo provided them with enabled them to take their marketing efforts to the next level, driving ROI and efficiency all the way.